We believe strongly in communicating science and demonstrating how the research we undertake underpins many areas of everyday life
Staff and students from HarwellXPS attended the RS Summer Science event with showing how we study the 2D world and its impact on the world around us
1st - 7th July 2019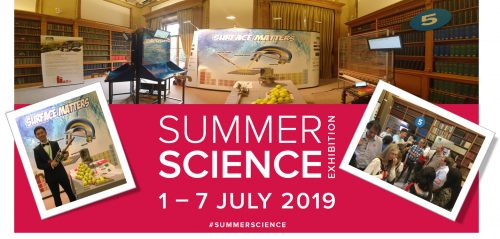 International Year of the Periodic Table #IYPT2019
Follow us on Twitter and learn some history and about the analysis of different elements in celebration of the periodic table, such as that below.
Oxford Science and Ideas Festival
Our staff took part in the Oxford IF which ran 12th - 22nd October 2018.
With interactive games and quizzes, we demonstrated how light interacts with different surfaces, and what this can tell us about materials around us.
Find out more about the IF on their website